Following from building my new PC (blogged here), it was time to have a go at a little bit of overclocking.
Memory Speed
Ryzen likes higher memory speeds as the CCX Interconnect Infinity Fabric (the way 4 of the cores talk to the other 4 of the cores) is tied to the same speed as whatever the memory is running as. So unlike modern Intel based PCs running faster memory can have a dramatic effect on the speed of the system.
I have 4 x 8gb Ram modules which isn't optimal for memory speed on the AM4 motherboard I have, 2 x 8gb would have been better but I do a few tasks that use quite a lot of memory and I love the way the 4 dimms look in the system.
Disclaimer – I know it's v.sad but here's a video of the RGB ram.
CH6 Bios Settings
The image below shows the settings I used to overclock to 4.1Ghz on the 1800x CPU and 2666Mhz with the memory, anything higher and I started having stability problems although it would boot into Windows 10 running at 4.2 Ghz.
Hopefully with newer versions of the bios in the coming months improved memory speed performance will be achievable.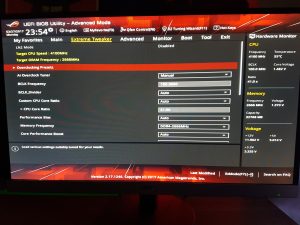 Other system specs & results
Asus Crosshair VI motherboard
AMD Ryzen 7 1800x CPU
4 x 8Gb Trident Z RGB Ram (3866Mhz)
Samsung Pro 960 1Tb NVME Storage
EVGA Founders Edition 1080Ti
Custom water loop
Cinebench R15 Result: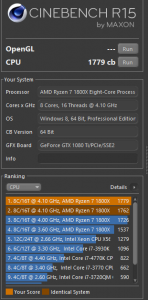 Firestrike result: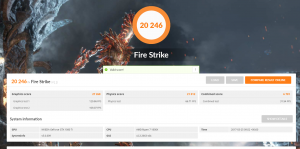 CPUz:
Very helpful link for anyone that has a CH6 motherboard: http://www.overclock.net/t/1624603/rog-crosshair-vi-overclocking-thread